Altrincham United Reformed Church
One Church with Two Places of Worship:
Trinity Hale, Cecil Rd, Hale
Woodlands Timperley, Woodlands Parkway, Timperley
(click on the pictures for directions)
Altrincham URC is very much open for business, with services normally held every Sunday at Trinity Hale. We will try to keep this page up to date with our latest news (see below) but you may like to follow our Facebook page to keep informed about what we're doing.
Please use the Contact Us form or call the Church Office if you have any queries
---
The Week Ahead
On Monday 23rd May, our Open House Cafe will be open as usual between 2pm and 3.30pm.
On Tuesday 24th May, Trinity Hale church will be open as usual for private prayer between 10.30am and 12 noon.
Please note that the Church Office will not be open on Tuesday 24th May, but will re-open on Thursday 26th as normal.
Everyone is welcome to join us online for our Zoom Coffee Morning at 10.30 on Thursday 25th May.
Next Sunday, 29th May at 10.45am, there will be a united service at our fellow Missional Partnership church Ashton-on-Mersey URC, 20 Whitefield Rd, Sale M33 6NZ. There will be no service at Trinity Hale this Sunday.
On Sunday 5th June our 10.45am service will be led by Margaret Tate, and will include Holy Communion. After the service, to mark the Queen's Platinum Jubilee, we'll enjoy some "special refreshments" over and above the usual coffee and biscuits. We have plenty of willing volunteers to provide the food, so don't eat too much breakfast! Everyone welcome.
---
New:

Charity Bookstall at Trinity Hale

A reminder that a selection of "previously enjoyed" books and puzzles is on sale in the Friendship area, in aid of Trafford South Foodbank. We're pleased to have been able to send them a donation of £25 last week – thanks to everyone who supports the bookstall, whether as customers or book donors. Keep up the good work!
---
Thanks Marion
On Sunday 8th May Revd Dr Marion Tugwood, of the Missional Partnership team, led our worship, with interesting reflections on the 23rd Psalm in an uplifting service ending on a high note with Charles Wesley's "O for a thousand Tongues to Sing". Thank you Marion.
---
New:

Missional Partnership Newsletter
The latest issue of the Partnership Matters newsletter can be found here.
---
Our thanks to Paul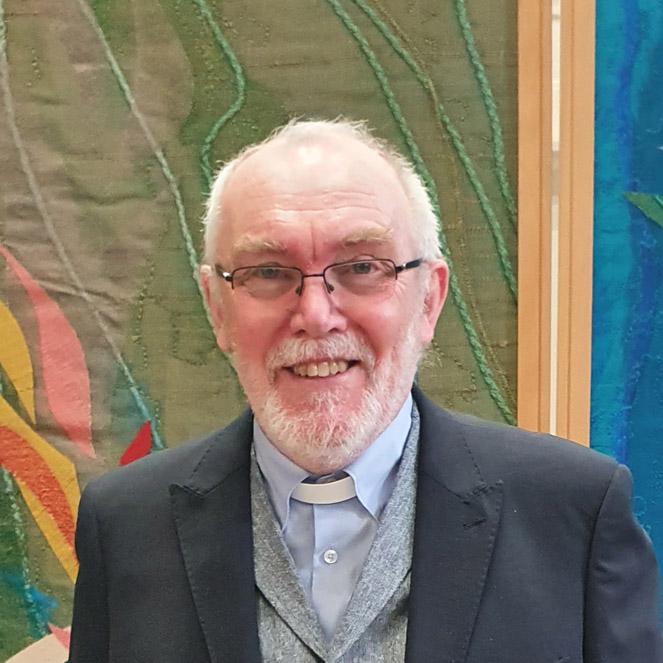 It was a pleasure to welcome Revd Paul Brewerton back on Sunday 1st May, for a service which took inspiration from the life and work of Sydney Carter, probably best known as the writer of the hymn "Lord of the Dance".
---
Trinity Hale Room Hire
Please take a look at our updated Trinity Hale Room Hire page to see new pictures of all available rooms, and information on the facilities available.
---
News Archive Page
We'll post our latest news here, but to avoid this page becoming too big, any older stories that are likely to be of interest will be moved to the News Archive page - just follow the link to read them.